Video: To learn more about the camp's activities and daily schedule, watch our video above, featuring Art Camp Director Melanie Vogel.
Art camp
Cal State Fullerton's Art Camp is a full-day, immersive program that sparks your child's creativity over the summer. Led by experienced art professionals, children (7-14 years old) explore various artistic mediums—including painting, 3D sculpture and musical theater—that are later showcased to parents in a gallery and performance.
The program is held from 9 a.m. to 4 p.m. (which includes a supervised lunch break), and offered in two-week segments on the Cal State Fullerton main campus. Extended sessions for working parents are also available for a slightly higher fee. To view the program's schedule and fees, please visit our Fees & Schedule page.
What's your next step?
View the academic classes offered over the summer or join the Titan Youth Programs email list.
Academic Classes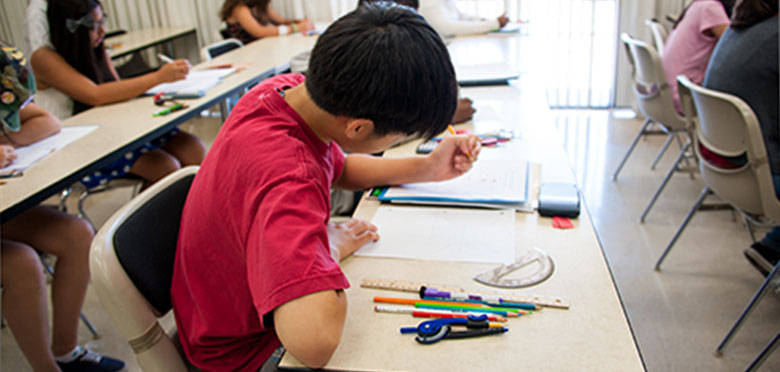 Academic Classes are available in a variety of subjects for children and teenagers.